Information about the company EBR
Founded

November 2009

Founder
Liquid Asset Partners LLC previously Erik Buell, and Hero MotoCorp
Headquarters
East Troy, Wisconsin, USA
Official website
www.erikbuellracing.com
History of the EBR logo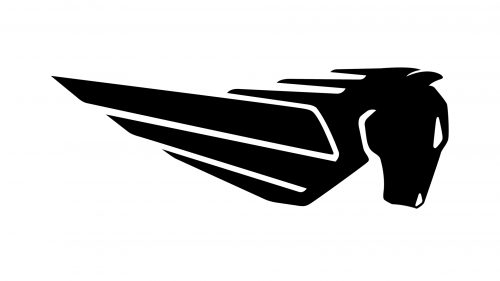 The EBR logo has appeared not so long ago. Its history begins in 1983, with the first project of a racing motorcycle developed by Eric Buel. The logo in its current look actually appeared only in 1992. The first EBR bikes used Harley-Davidson engines – Buel had previously developed racing models for this company.
Symbol EBR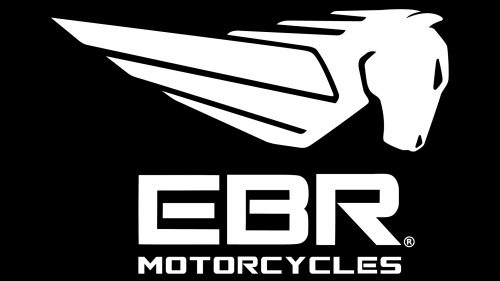 EBR chose Pegasus – a winged horse – as their symbol. This mythical creature was previously considered mostly as a symbol of poets and writers, the sign of creativity and freedom of fantasy. However, the EBR logo gave this image a different meaning, and Pegasus became a symbol of fantastic speed, enormous opportunities and the most attractive future.
Logo EBR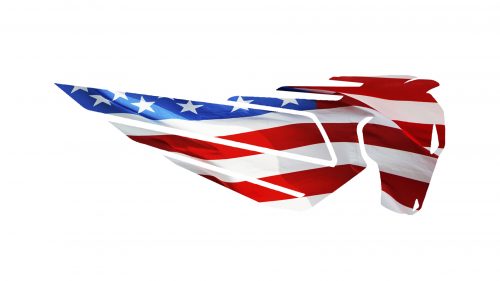 EBR motorcycles logo depicts the image of a horse's head, which transforms into a stylized wing. The "wing" theme is developed also by horse's mane – together they create an additional feeling of flight and intense movement.
It's worth to note that the logo has no geometric frame. Thus, the brand creators emphasize the constant commitment to development and improvement.
Font / Color of the EBR logo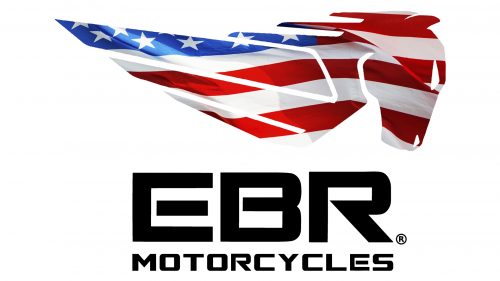 Brand inscription is located under the image. It's important to note that the font does not play the most important part in the logo itself. Nevertheless, the font was designed specifically for EBR, and its clear lines echo the lines of the image, complementing the motives for sustainable movement, dynamics and safety.
For the entire period of its existence, the color spectrum of the logo was restrained and monochrome. Consciously ignoring color combinations and confining to black and white contrasts, the logo emphasizes the individuality and technological determination to improve all the time.