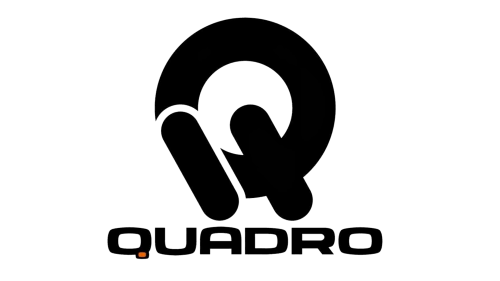 Information about the company Quadro
Founded
2009
Headquarters
Switzerland
Official website
www.quadrovehicles.com
A special place in the Quadro logo takes the stylized capital letter – "Q". Moreover, its special element, stylized in direct line, is duplicated in the lower left part, which in the heraldic symbolism means adherence to traditions. Monochrome solution and the use of lines of the same thickness both in the image and in the font writing of the Quadro logo confirms the brand's conservatism, its credibility and stability.