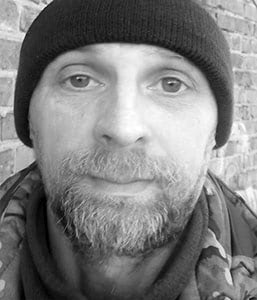 Hi! I'm Sergei, and you're reading my website about motorcycle logos. I'm a web designer by trade and a motorcyclist at heart. And also, a self-taught amateur mechanic.
My website is the result of this combination of interests. Here, I've gathered all the motorcycle logos I could find and described their history as well as the history of their manufactures. If you happen to know a logo that's still not on this website, you're welcome to send it to me, and I'll publish it.
While I have been a motorcyclist for about a couple of decades, my obsession started much earlier. I guess I was somewhere between seven and nine years old when I first saw Bruce Brown's movie "On Any Sunday." Or, to be precise, just the final 10 or 15 minutes of the movie.
I was at my friend's house. We were switching from one channel or another until we came across something fascinating… I can hardly remember any details of the movie "On Any Sunday" itself – just an inseparable mix of the sun, bikes on the road and bikes "in flight," and all sorts of trails – desert trails, mountain trails, trails along the seaside… And happy people in helmets. There was something totally cool in everything they were doing. And they possessed a "superhero" ability to "fly" above the ground.
I grew up on a distant farm in Iowa, and my family didn't travel much. In fact, that was the first time I had seen motorcycle stunts and rallies that close.
Mmotorcycles became my hobby immediately. My friends shared my enthusiasm, so we visited a lot of rallies together and were continually discussing the topic. Then, eventually, I became a proud motorcycle owner. When at college, it wasn't uncommon for me to travel around the US and even abroad to visit a rally.
Today, I often spend weekends with friends who share my interest. In my free time, I like to work with my Yamaha VMax in the garage introducing all sorts of upgrades to it. Of course, I'm far from a professional engineer or mechanic, but the books I've read and the time spent "upgrading" this and other bikes have given me some understanding of mechanical repair.
What has always interested me as a designer was the brand identities of motorcycle makes and models. So, eventually, I decided to make up a collection of motorcycle logos of all times and from all countries. This website is the result of this work. While the collection is already quite an extensive one, I guess, there exist logos that are still not here. Feel free to contact me if you know such a logo!