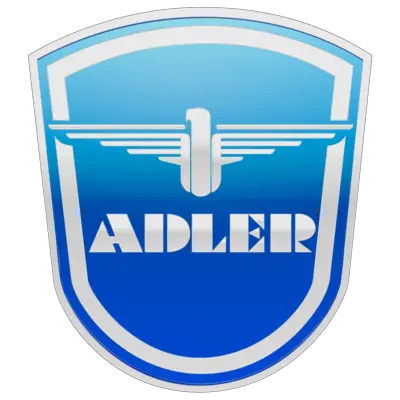 Adler  Info
Founded
1880
Merger
1957 (Trumpf-Adler)
Headquarters
Frankfurt am Main, Germany
Key people
Heinrich Kleyer
Parent
Grundig; later "Olivetti"
Obviously, the team that created the logo for Adler motor bikes were classic heraldry fans. The two-color (blue and white) pattern with a typical (although slightly stylized) shield, as well as the easily legible key symbol (an eagle, which symbolizes speed and dignity), are the "letters" of the adler logo's symbolism. It is dignity, which comes through history and continues into future, as well as speed and confidence.