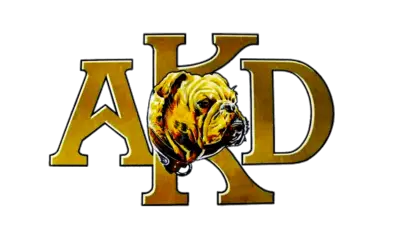 Abingdon King Dick Info
Founded
1903 ("Abingdon")
1925 ("Abingdon King Dick" – AKD)
Defunct
1925 (Abingdon)
1933(AKD – end production of motorcycles)
Headquarters

Tyseley, Birmingham

,

UK
Unlike most manufacturers, including those of motor bikes, this one has a logo – akd logo featuring an out-of-style element – a dog's head. Placed over the symmetrical acronym and sharing color with it, it conveys a feeling of restrained power and even a tiny bit of menace toward potential competitors. The gold color states that the brand is a genuine treasure with an ever-growing value.