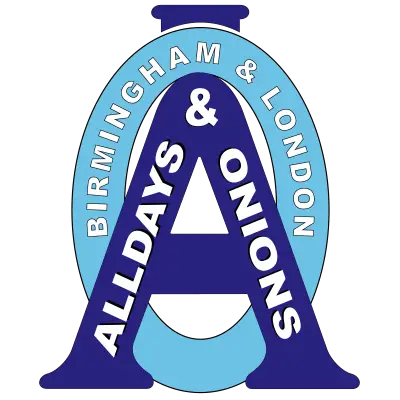 Alldays & Onions Info
Founded
1889 (motorcycle production 1903-1915)
Founder
merger engineering companies Onions and William Allday & Co.
Defunct
1925
Headquarters
Sparkbrook, Birmingham, England
The truly British Alldays Onions brand eventually rejected the classic logo, which was confined in a perfect circle. The new Alldays Onions logo is a 3D three-color emblem consisting of the name's first letters. In turn, the acronym is used as a basis for descriptive notes – the brand's complete name and a feeling of pride for the city (London) and even a district (Birmingham). The brand has been around for centuries, and that is a good reason to be that proud.