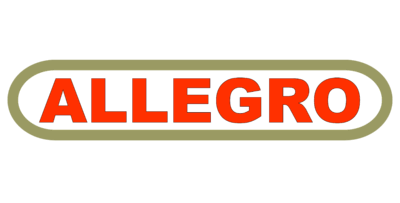 Allegro Info
Founded
1914 (they founded a factory) and 1923 (producing motorcycles)
Founder
Arnold Grandjea
Ali Grandjea
Ulysse Grandjea
Tell Grandjea
Marcel Bourquin
Defunct
1980s
Headquarters
Neuenburg, Schweiz
Key people
Arnold Grandjean
Marcel Bourquin
Parent
1980s (merger Mondial), 2014 (COLAG AG)
The brand's name – Allegro – is an international concept of tempo. It is used in music, circus arts, and technology, and it does not need to be translated. Meanwhile, the latest classical version of the allegro logo has gone away from traditional heraldic forms and elements. The change in the emblem's classic shape has added motion and sharp vector to the logo. And the preservation of the classical font, though not without some making free with it like letters' ends extended downwards, testifies to stability and comfort.