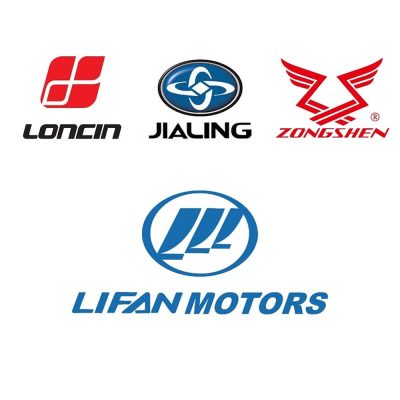 In recent years the demand for classic motorcycles with a small amount of cubes has significantly risen. It is the main Chinese production of transport industry.
Chinese motoprom was extremely popular in the early 90s. With each passing year its production has become more and more qualitatively: the fuel consumption is reduced, from an aesthetic point of view vehicles look very attractive, and, of course, they are much cheaper than analogical technique from another country manufacturer.
Brands
«Lifan»
The products of «Lifan» brand are presented in a wide range which includes a variety of models from choppers to enduro. The owners of «Lifan» note their production to be quite cheap, practical and easy to maintain. In addition, it can withstand heavy loads.
«Zongshen»
From the very beginning the «Zongshen» company manufactured its products under two brands: «Zongshen» and «Zip Star».
The «Zip Star» motorcycles were originally positioned as the representatives of premium-class. However, such separation is absolutely unprofitable, and in spite of «Zip Star» the «Zongshen» brand gained enormous popularity and was extremely demanded in the world.
«Keeway»
«Keeway Motor» is one of the biggest Chinese companies of motorcycles manufacturing. The main feature of this motor bicycle brand is carefully developed and constructed models. Company is mainly focused on production of «choppers».
«CYM»
«CYM» is the Taiwanese company of producing motorcycles. Thanks to the creative design and low budget prices, this brand become extremely popular in China. The cost «CYM» motorcycles is significantly lower than similar products of other brands.
«Loncin»
The «Loncin» company was established in 1993. It was the official producer of equipment and other completing for several «BMW» engines. Since 2012, the company has been ranked the second place in list of the largest Chinese manufacturers. The volume of its products is one and a half million units per year. Also, the «Loncin» company is one of the largest exporters of its products.
«Jialing»
The «Jialing» brand, found in 1875, is a typical representative of «old school». At the very beginning of its existence, company specialized on military equipment production. In 1975, firm turned into manufacturing of motorcycles.
The «Jialing» company exports its products to more than 90 countries. Since 1981, it has been collaborated with «Honda» concern. This unite develops the idea of eco-friendly production.
«Qingqi»
«Qingqi Motorycle Ко. Ltd» is a relatively young company of producing motorcycles, which was found in 1956. In 1985, the «Qingqi» brand in partnership with the «Suzuki» concern, took the leading position in motorcycles production among similar brands.
«Qingqi» scooters are very popular and demanded. So between the Chinese population even the brand name associates with a scooters.