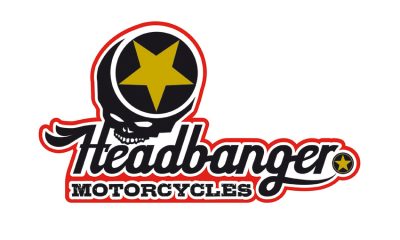 Information about the company Headbanger
Founded
2010
Headquarters
Milan, Italy
Headbanger is a fairly young motor company – it was founded in Milan in 2010. The basic idea and mission of the company is a well romantic. As the company's owner, Giorgio Sandi self speaks, that, once during a bike ride in USA, he found something interesting in an old yellowed sheet, devoted to the Woodstock festival. The were scribbled a sketch of a bike with a skull engraved on it and a word below which caught the eye of Giorgio eminently – "Headbanger!". So, Giorgio says that the company has laid its roots in his childhood dream which persuaded the idea of incarnation of the great American tradition and preserving the pristine associations of the old spirit of rock`n`roll. Every Handbanger`s model is a meticulously made handcrafted combination of the great American V-Twin engines plus Italian style, taste and quality.
Headbanger nowadays is an accomplished manufacturer. In Italian Rovato they started from a small workshop, gradually transforming into a serious factory. At the first steps they based their product line on the concepts of Luciano Andreoli only, and then few years later, after having spent a lot of energy and budget, they finally have formed a team of professional employees of a proven experience. 
Headbanger took part in international and domestic events (EICMA for example) and also in motorsports and big biker events, and such experience allowed the brand to gain a fairly wide fan base. 
Having only been appreciated in the European market (France, Italy, Luxembourg, Belgium, Switzerland), Headbanger soon decided to start a new strategy of growth and they began entering the Australian market in 2015, offering three models ranging from 88 to 121 cu.in.