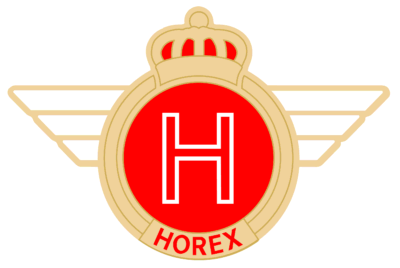 Information about the company Horex
Founder
1920/2010
Defunct
1960
Successor
Daimler-Benz
Founder
Friedrich Kleemann
Headquarters
Bad Homburg/Garching, Germany
Parent
Rex
Official website
www.horex.com
History of Horex motorcycles and logo
"Horex" motorcycles were produced by the widely known German manufacturer of motorcycles which used to make tableware and called "Rex". It was in 1920. The companies headquarter was located in a small town Bad Homburg (Central Germany). The brand`s name was created from the main letters of above-mentioned town and the very first name "Rex".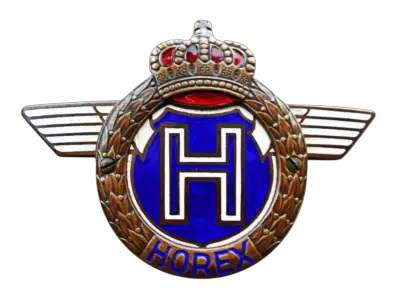 From the very beginning, "Horex" motorcycles were staffed with small four-stroke engines made in Oberursel by "Columbus" company. After the union of "Columbus" and "Horex", its talented workers created other models of motorcycle engines (for example, low-power engines with a cubic capacity of 250 sm3 and 600 sm3). From the beginning of the 30s of last century, the other models of engines have been manufactured too. The Second World War changed a lot. Manufacturing of "Horex" motorcycles was stopped. But in few years after the war, the above-mentioned brand has back to producing of two-wheeled motor vehicles. In 1948 engineers created high-quality 350-cc motorcycles. In 50s brand started the mass production of beautiful 500-cc bikes of "Imperator" line.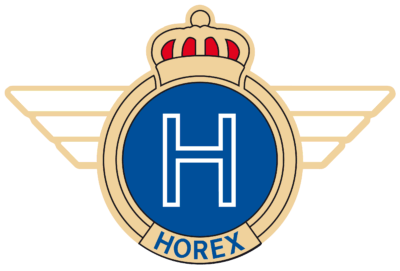 In the distant 1960, the "Daimler-Benz" automobile company became a new owner of "Horex" and stopped production of two-wheeled technics. 50 years later (in 2010) the whole world was shocked by company`s promise to revive releasing of "Horex" motorcycles. The planned sales market of motorcycles had to include native Germany, Austria, and Switzerland. But unfortunately in 2014 company declared its bankruptcy, so all the planes were not done. And nobody knows about the future of this unsuccessful brand.
Logos and emblems of Horex company