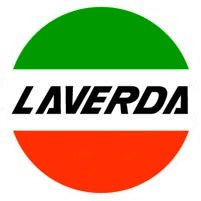 Information about the company Laverda
Founded
1949
Headquarters
Breganze, Italy
Official website
www.laverda.com
The foundation of Laverda has been laid in  1949 by Francesco Laverda in the small town in Vicenza province. The company started its activity as a motorcycle manufacturer, and its first model called Laverda 75, was rolled out in 1950.
The company's two models – Laverda 75 and Laverda 100, gradually were becoming the points of question all over the European motorcycle world after their series of wins in different meaningful races. 
Until the middle of sixties the manufacture was mainly focused on mopeds, small engine bikes, scooters. 
Several years later, Francesco Laverda`s son, made a turning point in the history of the company, pushing the manufacture toward higher engine capacity bikes.
The first huge success arrived at the company in 70-s, when its model Laverda 750 was being exported all over the world.
Laverda`s idea to intensify production on 1,000 and 1,200 cc maxi bikes had been fulfilled in the middle of 70-s, although the intention itself was already in the air in the late sixties.
The manufacture of the varied versions of Laverda 1000s went on through the late eighties. 
The last Laverda products were of smaller 500 and 350 engine capacities, after this the whole manufacture was closed. 
The nineties were the challenging times concerning the budget and market issues of the company. Basically it were caused by the failed production diversification policy.
In 2000 Laverda had become the part of the Aprilia Group and successfully returned to the market. The new products of this new alliance became the Phoenix, a street legal scooter and the SFC maximoto. By this time, Laverda Club Italia appeared, which was meant to gather thousands of collectors and fans. 
Since 2004 Laverda has become the part of the Piaggio Group.