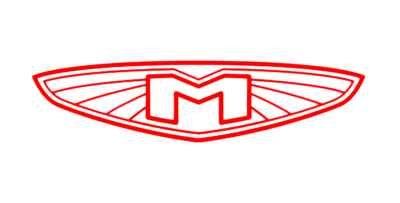 Information about the company Megelli
Founded
2004
Founder
Barry Hall
Headquarters
North Hykeham, Lincoln, United Kingdom
Key people
Barry Hall
Simon Brown
Official website
www.megelli.com
History of Megelli motorcycles and logo
The Megelli company was created in 2004. The British entrepreneur Barry Hall gave birth to the firm, which united the work of experienced engineers and specialists. In three years of company`s existence, it got the first results. So, in November 2007, at the presentation in Milam, the Megelli company showed the new motorcycle models to the world. At the moment, the brand successfully releases the motorcycles in more than 10 European countries.
The range of Megelli motorcycles is presented in three classes of models: Megelli Sportbyke, Megelli Supermoto and Megelli Naked, which are manufactured in 80% of the Taiwan factory components. The final fabrication process of technologies is finished in China. The Megelli firm has gained good reputation as a manufacturer of high-quality technique.
Motorcycles is characterized by a good passability, so they are suitable for city driving and off-road. The Megelli models are well designed and equipped with different technical features.
Logos and emblems of Megelli company