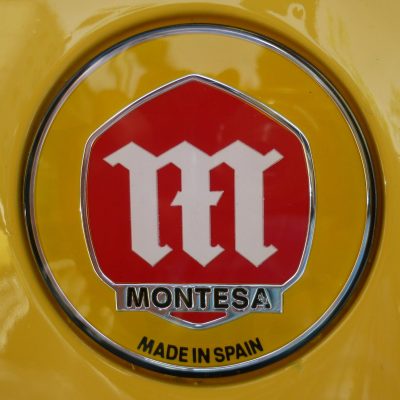 Information about the company Montesa
Founded
1944
Headquarters
Barcelona, Spain
The founders of Montesa are Pedro Permanyer and Francisco Bulto. They met in Barcelona to create a bike with 95 cc two-stroke engine. So, 20 units of this new products were sold during the first year of activity of the freshly created alliance. The next model was 125 cc roadster, which was created as a result of the company`s focus on the improvement of the production features. 125 cc opened the doors of many motorcycle events for Montesa, in which list was included the oldest off-road bike event "International 6 Days Enduro". In 1956 the 126 cc model won 2, 3 and 4 places in the Ultra-Lightweight race. 
However, the model Brio 80 turned to be the most successful among all the bikes Montesa manufactured in 1950-s. The success of the models Montesa produced in 50-s, allowed the firm to open a new factory in Esplugues de Llobregat. 
In 1958, due to the slump of the economy of Spain, Bulto, the designer of Montesa, had left the company to form his own company, Bultaco, taking away with him 30% of the company share. 
As in the beginning of the 1960-s spanish economy slowly began to grow, Pedro Permanyer formed a new team. Soon was born the design of a new 175 cc engine, that later will empower the Impala sports roadster. Some time after it, Pedro Pi, a famous motor racing champion and a member of the Montesa team, started working on a new variation of 250cc. 
In 70-s Montesa concentrated on the market of Europe and experienced an unexpectedly high growth of sales, what was subject mostly to Montesa trials of varied sizes. 
In 80-s, due to the economic environment of Spain, which again was unstable, Montesa was forced to take a loan from the government and sell a part of its shares to Honda. In 1985 Montesa was forced to sell the biggest part of shares of the Permanyer family.