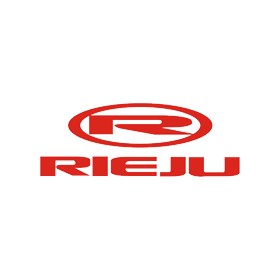 Information about the company Rieju
Founded
1934
Headquarters
Figueres, Spain
Official website
www.rieju.es
Rieju started in 1934 as a firm, producing bicycle accessories. The foundation was laid by two entrepreneurs – Jaime Juanola Farrés & Luis Riera Carré, so it may be clearly seen where from comes the name of the company – its the first letters of the surnames of the owners.
Soon the entrepreneurs acquired the land property and began building their factory. However, the work was broken off because of the Civil War in Spain.  As the result, The Republican Government grabbed the unfinished construction and started using it as a truck depot. The next factory was constructed above the existing premises during the war in requital as a payment of interests after the return of the facilities.
Only in 1940, after the end of the war, Rieju continued producing accessories for bicycles.
1942 was marked by the establishment of Rieju as a company limited by shares. The capital of the company makes up 1 mln pesetas to the moment and it began producing its first bicycle models. 
In 1947 the company designed their first moped, which was basically made out of Rieju bicycle with the 38 cc four-stroke engine. In the further manufacture of this type of vehicle Reiju will give them a more motorcycle-alike appearance. 
In 1964 Rieju signed an agreement with Minarelli, that permits them to launch the new "Jaca" model, having 70 km/h top speed.
In 1947 Rieju failed in developing of a project of a moped with automatic transmission.
The 70-s and 80-s gone by, masterfully consolidating the position of Reiju among the top Spanish manufacturers. 
1994 was the starting year of the Reiju export in Europe, and 12 years later export will s represent around 60% of their sales.