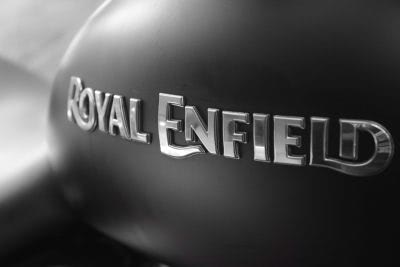 Information about the company Royal Enfield
Founded
1901
Headquarters
Chennai, India
Official website
www.royalenfield.com
The actual history of the Royal Enfield has begun with the production of its first motorcycle in 1901, which was designed by Bob Walker Smith and Jules Gotiet. In those times motorcycles were much of a bicycle frame. In 1909 first company`s V-Twin model achieves huge success in competitions. 
During the First World War, in 1914, Royal Enfield massively supplies its bikes to French, Belgian, British, American and Russian armies. 
Then the most remarkable period of Royal Enfield history began in 1932, when the company rolled out its "Bullet" which was destined to become a legendary vehicle. There were manufactured 3 versions: 250, 350 and 500 cc. 
In 1933 Bob Walker passed away and Major Frank Smith (his son) takes the control over Royal Enfield. 
During the Second World War Royal Enfield also began a massive manufacture of military bikes, the most famous of which is 125-cc Airborne.
In 1955 "Enfield India" was formed, which produced 163 models of Enfield India Bullets the next year. And in 1977 this branch began exporting the 350 cc Bullets to the markets of United Kingdom and Europe. 
In 1989 Royal Enfield rolled out 24 bhp 500 cc Bullet model which was mostly for export.
In 1993 Enfield India manufactures Enfield`s first diesel bike, aimed at massive production. The Eicher Group purchases Enfield India a year later. 
In 2001 an Indian bike display team forms a 201 motorcyclist pyramid. The base of pyramid is 10 350 cc Bullets. 
2011 was remarkable for the "One Ride Event", that becomes an annual posteriority.
2014 was the year of the company's introduction of a gear store in New Delhi.
In 2015 Royal Enfield purchased British "Harris Performance", a bike design and fabrication company and later this year Royal Enfield branch in North America was launched.