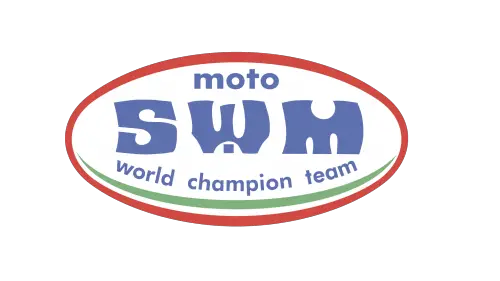 Information about the company SWM
Founded
1971
Founder

Pietro Sironi, Fausto Vergani

Headquarters

Milan

, 

Italy

Official website
swm-motorcycles.it
Originality is how you can characterize the SWM logo. Using the usual forms – for example, horizontally stretched oval – the brand retains a special character. For example, the thickness of the oval is not uniform, it rises in horizontal parts, and the font was created in general, and its fundamental feature is the deliberate lack of symmetry. The colors of the brand are red and white, perfectly combined with each other and allow you to vary the options of  an essentially monochrome logo.