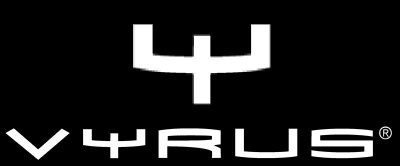 Information about the company Vyrus
Founded
2001
Headquarters
Official website
www.vyrus.it
Vyrus has been laid its foundation in 2001, appearing as a branch of evolutionary development of "Tesi" – a bike of Bimota, the company alongside which Vyrus worked. "Tesi" is translated as "Thesis" from Italian. This model started as a project, engineered by a university connected with Massimo Tamburini. The Tesi can be easily recognized by its basic distinguishing feature: hub-center steering front suspension configuring. 
Vyrus manufactured 4 models: 984C3 2V (100 bhp), 985 C3 4V (155 bhp), 987 C3 4V (184 bhp), 987 C3 4VV (211 bhp).
Vyrus is a not huge manufacturer, preserving an approach of exclusiveness: not a single individual motorcycle is built with the same design or features. The parts of a high quality and limited manufacture what means all the bikes, produced by Vyrus are expensive: the lowest price of Vyrus motorcycle is $60 000.
In 2011 Vyrus was seriously interested in Moto2 Category. The company offered three variations, which were based on Honda engine. Unfortunately, the venture investors were not found and, thus, the company had to sell off the prototypes already in 2012.
Then the brand produced few models of pocket bikes with a 2-stroke cc. The full name of a new model is MiniVyrus 07 EV.