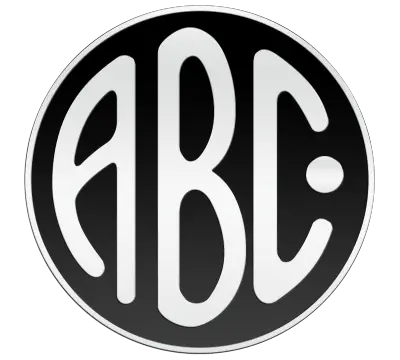 All British (Engine) Company (ABC) was founded near the Brooklands Motor Speedway in Weighbridge (Surrey County, England). Before starting the production of motorcycles in 1912, the company was engaged in the production of aircraft engines. Grenville Bradshaw was the chief designer of the company.
Information about the company

ABC
Founded
1912
Founder
Ronald Charteris
Defunct
1951
Headquarters
Hersham, Surrey, England
Key people
Granville Bradshaw (Designer)
By 1913 the company had produced several vehicles. Two of them participated in the races of Senior TT series but also failed like other motorcycles with ABC engines.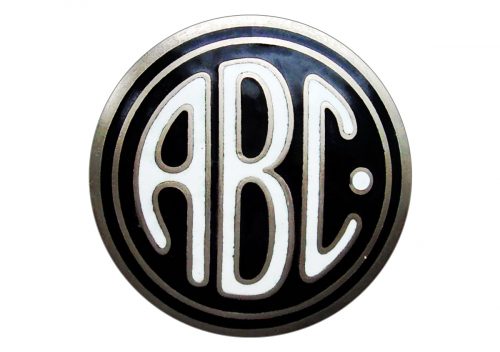 Before the First World War broke out, the company had moved to Walton-on-Thames (Surrey). The defense order was limited only to the production of engines for various services. However, the company still found time to produce a small number of motorcycles. Simultaneously, the company produced the Scootamota model, the best of all the scooter series that appeared shortly after the First World War.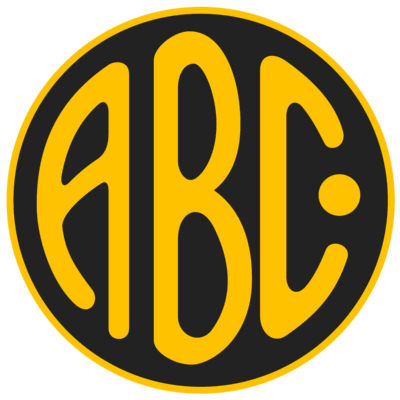 While Scootamota sold well during the boom, Sopwith Company was experiencing difficulties and, having managed to release about 3000 vehicles, was liquidated in 1921. Its disappearance predetermined the end of the brand. ABC was dissolved in 1923.
Logos and emblems of ABC company