Information about the company Arctic Cat
Founded
1960
Founder
Edgar Hetteen
Headquarters
Minneapolis, Minnesota, United States
Key people
Founder: Edgar Hetteen Former CEO: Christopher Twomey, Current CEO: Christopher T. Metz, Roger Skime
Parent
Textron (January 25, 2017)
Official website
www.arcticcat.com
History of Arctic Cat motorcycles and logo
The North American company Arctic Cat was created in 1962. From the very beginning, it engaged in releasing of devices for the destruction of insects and steam cleaners. That was done for accumulating a seed capital for manufacturing their own snowmobiles and ATVs. This year, company`s revenues reached the desired level, and talented engineers developed the first model of snowmobile called New Polar 500. In 1962, the red-colored Arctic Cat 100 with a front engine was successfully produced. After that, the company decided to develop manufacturing of sports vehicles for new winter sports kinds.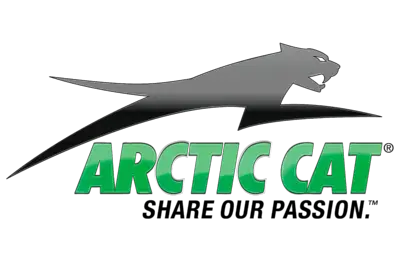 In 1964, Arctic Cat company released 13 models of snowmobiles. In addition, this time firm experienced a decline of production due to the change of management. Changes came when the period of «red» Arctic Cats stopped and the new «black Panther» one was created. Panther Sales was extremely successful because of the latest technology, which these models included. By 1969, the company's products accounted for about 12% of the snowmobile market in the United States. Since 1970, Arctic Cat had to expand its production capacity.

In the 70's the Arctic Cat company experienced the another period of activity decline, having restored it completely in 1979. But in 1983, it had a financial collapse, and changed its guidance again, so, as a result, the level of snowmobile production increased. It was completely restored in 1990 when its technique began to occupy a leading position at market. Nowadays, the use of advanced technology by CAD / CAM / CAE helps to improve the quality of the product.
Logos and emblems of Arctic Cat company