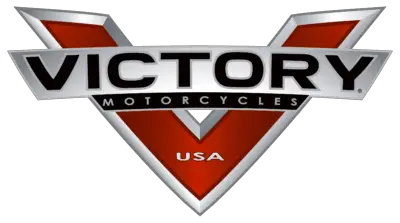 American «Victory Motorcycles» company was established in 1997. It located in Spirit Lake, Iowa, USA. American «Polaris» concern is the world's largest producer of snowmobiles and one of the main manufacturers of all-terrain vehicles and water bikes. In the middle 90s, it decided to present its own version of a «real American motorcycle».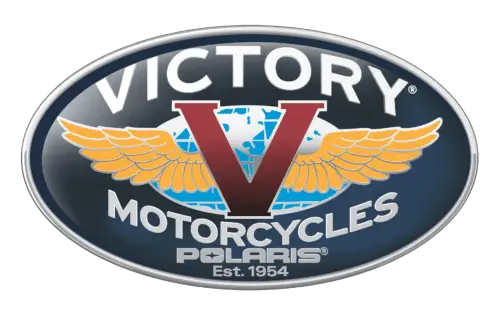 For this purpose, a company organized a special «Victory Motorcycles USA» department, and in short period of time, it designed a heavy cruiser motorcycle of the V92C model. «Victory Motorcycles USA» successfully manufacturers a high-quality motorcycle technique which is demanded on the world market.
Victory Logo Description

During its existence «Victory» concern has been competing with another successful and renowned «Harley-Davidson» company. In addition, designers try to create a better logotype.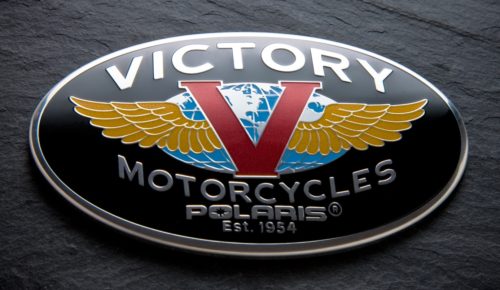 In the foreground, modern emblem looks like a «V» Latin letter which means «Victoria» – «victory». It shows company`s attempts to overcome all the difficulties and achieve set goals. The letter is «winged». In this case, wings symbolize freedom and speed. So, speaking of speed, the «Victory Motorcycles» vehicles are the best. At the background designers pictured the globe meaning company`s aims to be the best, open up new horizons and conquer peaks. The globe is made in flattened shape so logotype is elliptical too. «Victory Motorcycles» description beautifully frames the emblem.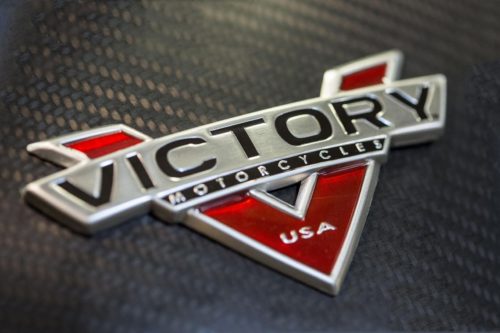 Now, let's take a look at more contemporary Victory logo analog. So what do we see? The picture is laconic, peculiarly boldness, graceful and elegant. Unchanged Latin «V» is made in red. Its shape, shift, and color represent company`s serious intentions to be the best one on the world market. A letter is crossed with the stable inscription, which means the name of the firm – «Victory Motorcycles».