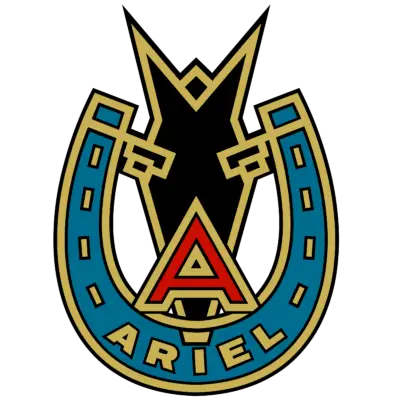 Information about the company 

Ariel Motor

Founded
1902
Defunct
1970
Founder
James Starley William Hillman
Headquarters
Bournbrook, Birmingham
Key people
Jack Sangster Edward Turner Val Page
History of Ariel motorcycles and logo
The company started its business from releasing of bicycles and its details. The firm name is associated with the British James Starley and William Hillman (who subsequently escaped the team). They produced the very first low-cost all-metal bicycle in the UK, which is called «Ariel». So that`s how the company got its name. In 1896, the firm united with the Westwood Manufacturing Company. In 1902, the first motorcycle with the «Kerry» engine was released. In 1905, Charles Sangster bought the company and developed the most lightweight motor bicycle of that time.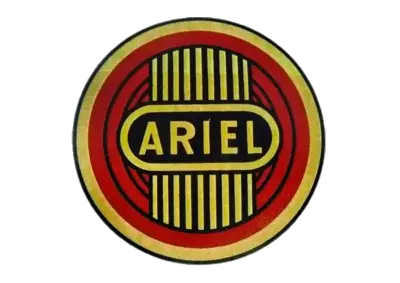 Later, Charles Sangster lost his interest to the two-wheeled technique. So, his son Jack Sangster become a new director of the Ariel company. The financial crisis had an extremely bad impact on the company, so its plant was almost closed in 1932. Jack Sangster decided to save the firm but kept only a part of the production capacity. Everything else was sold. As a result, the company received the new Ariel Motors name.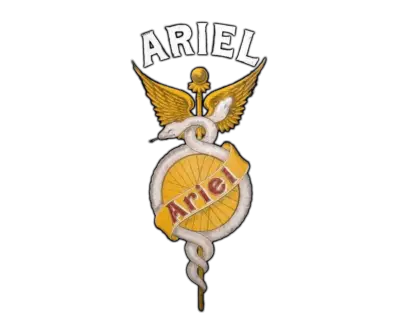 In 1951, BSA bought the company. Executives did not change the brand name. They continued releasing the separate line of motorcycles. At the beginning of 1960's, the BSA group faced with financial difficulties. The one plant was closed, and the manufacturing was reduced. All company production together with all the other BSA workshops were transferred to Small Heath. By 1966 it became clear that Ariel brand is about to die. The three-wheeled «Anker» motorcycle with a Dutch engine was the company`s last dying breath. But customers didn't really like the new model, and in 1970 the firm was forced to close. So that's how the company with a great history ceased to exist.
Logos and emblems of Ariel company