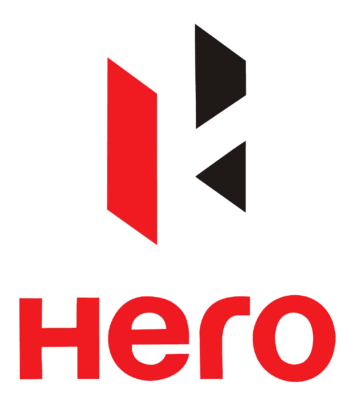 Information about the company  Hero
Founded
January 19, 1984
Founder
Dr. Brijmohan Lall Munjal
Headquarters
Gurgaon, India
Key people
Dr. Brijmohan Lall Munjal (Chairman Emeritus) Pawan Munjal (Chairman, MD & CEO)
Parent
Hero Cycles
Official website
www.heromotocorp.com
History of Hero motorcycles and logo
«Hero MotoCorp» company occupies a leading position in the Indian transport market, and its production accounts for about 50% of all motor vehicles sold in India. The firm, created in 1983, started manufacturing motorcycles in 1985. Then the tiny company was like modern «Triumph» brand. In 1987 firm managed to sell its one hundred thousandth bike. In 1991 the number of produced vehicles reached to half a million. Till 2011 «Hero MotoCorp» has been a joint venture with the Japanese «Honda» as a representative of «HeroHonda» brand in India. At the same time, it had its own line of bikes, production capacity, and all the rest important things. But in 2010, «Honda» aimed to take a full control of its operations in India. So the joint venture was divided, and «Hero» started existing as an independent brand.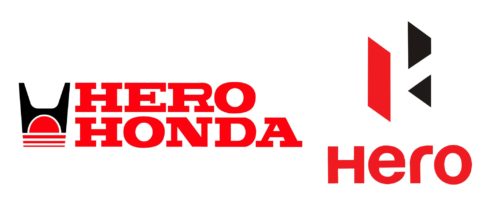 «Hero Moto Corp» has a quite extraordinary logotype. «This is the new face of India. It's like a catapult, which shows us a deep connection with our roots, and at the same time, makes it clear that it is always possible to make a "leap" to meet something new, unusual and open up a new horizon», company owners explain.

Indeed, the logo image has a quite authentic design and a deep sense. Everything is imagined not by accident. For example, the color scheme is also chosen for a reason. The black color is a symbol of energy and space; red represents the continuity of movement, change, and self-improvement. «Х» is an imaginative «gap», which symbolizes the confidence in future. The inverted «Z» is a symbol of «freedom» and independence of «Hero» company. It does not pay attention to opinions of foreign competitors. Nowadays firm fully focuses on its own engineering capabilities.
The very first time Hero logo was represented to the world in London. It is considered to be the symbol of knowledge and great changes for the better. «Hum Main Hai Hero» is the slogan of the company.
Logos and emblems of Hero company