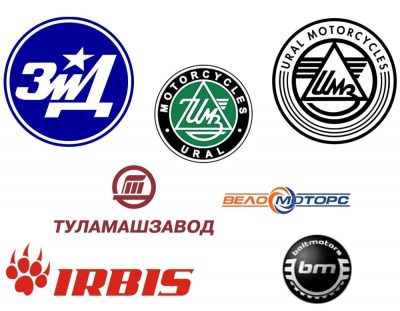 The range of Russian companies producing motorcycles consists of brands such as Alexander Leutner & Co, Degtyaryov Plant, Gorky Motorcycle Plant, Ural, Tulamash, and Velomotors. Factories for the manufacture of motorcycles of the Ural and Tulamash brands have been operating from the times of the USSR to this day.
«Alexander Leutner & Co»
Alexander Leutner & Co, a pioneer in the production of motorcycles and cars in the Russian Empire, didn't last long, from 1986 to 1917. But during its existence, the company managed to produce one of the first Russian motorcycles – a motorcycle with a four-stroke single-cylinder engine "Fafnir." After it, Degtyaryov Plant was founded in 1917, which was engaged in the production of mopeds and motorcycles (excellent examples of their model range are Voskhod bike and ZiD-5-Pilot-moped), as well as the production of weapons and some civilian equipment, for example, a sewing machine and micro tractors.
«Gorky Motorcycle Plant»
Gorky Motorcycle Plant existed from 1941 to 1949 and distinguished itself by modernizing such a motorcycle model as the M-72 and the development of a new M-73 on its basis.
«Tulamash»
Tulamash was a well-known manufacturer of scooters in the USSR in 1957-1995. Their main models from the times of the Soviet Union: T-200, TG-200, and "Ant".
«The Ural»
The Ural brand, which originated in the USSR in 1949, was originally a military plant, but gradually the brand grew into one of the largest enterprises in the USSR for the production of civilian equipment. The most famous motorcycles that Ural produces today are all-wheel drive sidecars. Ural cT and Ural Gear-Up are worth mentioning as examples of modern Ural production. Still, one of the brightest models of the brand in its entire history is the M-72.
«Velomotors»
The young Russian brand Velomotors (born in 1996) is a large manufacturer of bicycles and scooters. Famous Velomotors models are Stels 450 Motard and Stels 450 Enduro. In 2009, the company signed an agreement with several Asian companies.