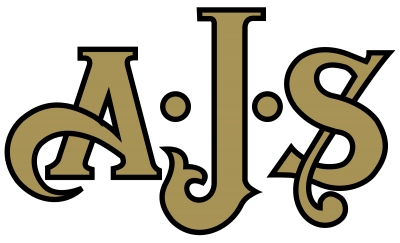 The history of AJS company started when Joseph Stevens bought Mitchell's four-cylinder engine. Trying to improve its performance, he carried away and manufactured the engine of his own design, which was believed to be one of the best engines of that time.
Information about the company A. J. Stevens & Co. Ltd (AJS)
Founded
1909
Defunct
1931
Founder
A. J. Stevens
Headquarters
Wolverhampton, England
Key people
Joe Stevens Nick Brown (Manager)
Parent
Norton Villiers Group (1967) Fluff Brown (1974-…)
Official website
ajsmotorcycles.co.uk
History of AJS motorcycles and logo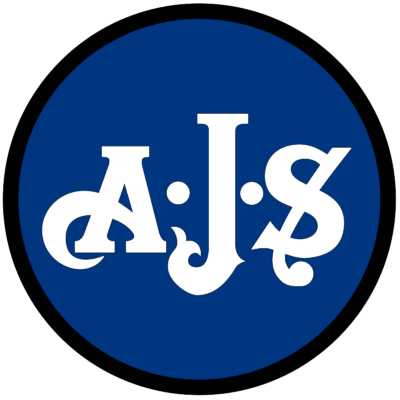 In 1899, the Stevens Motors Manufacturing Company was created. In 4 years, Steven developed the project of three-wheeled motorcycle called Motett. In spite of the low price of the model, its demand on the market was unsuccessful. So Steven decided to back to the powertrains manufacturing, that initially brought the recognition to the company. In 1909, firm moves to other place and got the new AJ Stevens Company name. That's when the firm began production of motorcycles again. The production of sports motorcycles is considered to be very successful especially after confirming its victories in various competitions. In 1929, the first road version of AJS motorcycles was released to market.


1931 is the last year in the history of independent AJS firm. The plant in Wolverhampton was in protracted crisis because of unreasoned Steven's brothers` investments on the Radio and automotive market. In addition, the overall economic decline in Europe, caused by the Great Depression in the United States, influenced on the financial status of AJS. The brand's executives decided to sell the company to Collier brothers, the founders of Matchless. However, the story of AJS is not over, because new owners continued to develop engines of the acquired company.
Logos and emblems of AJS company